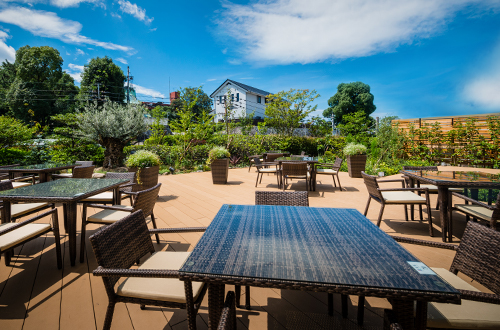 From HARI the White Garden, where white flowers bloom each season, can be seen.
A gift from Spain, and the first in western Japan, the 250-year old olive tree has a commanding presence in the garden. This powerful tree is a symbol of the history and newness of the hotel.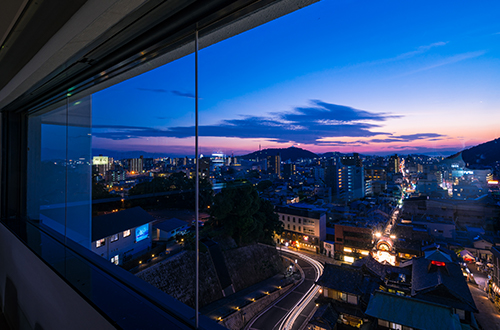 After bathing, you can take a break at the observation lounge overlooking the castle town. The splendid night view, as if studded with colorful jewels, can be seen only here. During the day, Matsuyama castle and the Seto Inland Sea can be seen in the distance. At night the main building of Dogo Onsen is beautifully illuminated.
The cold water that is used after taking a bath as well as sightseeing brochures are prepared here.