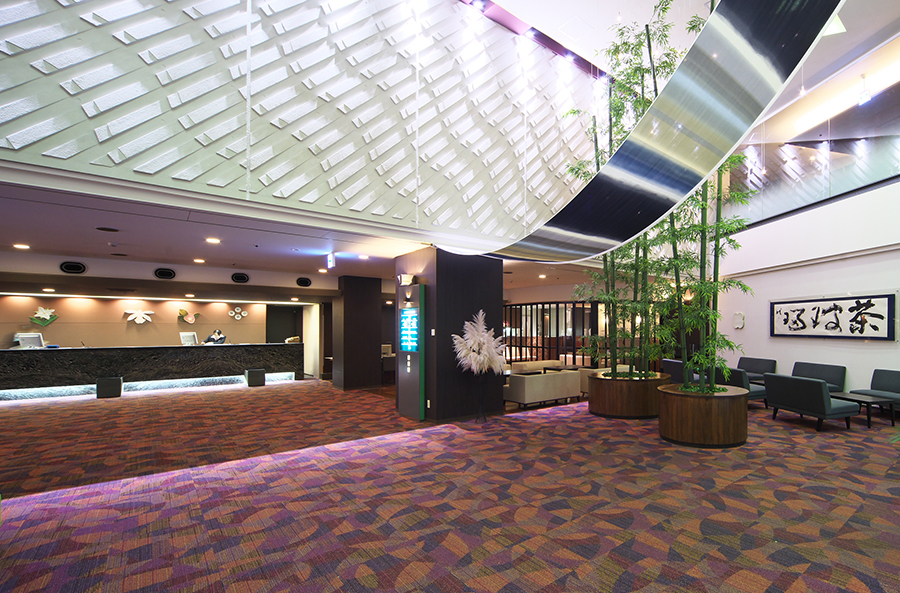 At the entrance lobby, guests are welcomed with a smile. You can sit down on the sofa and take it easy or wait for other guests. You can also use the Internet with Wi-Fi (wireless LAN).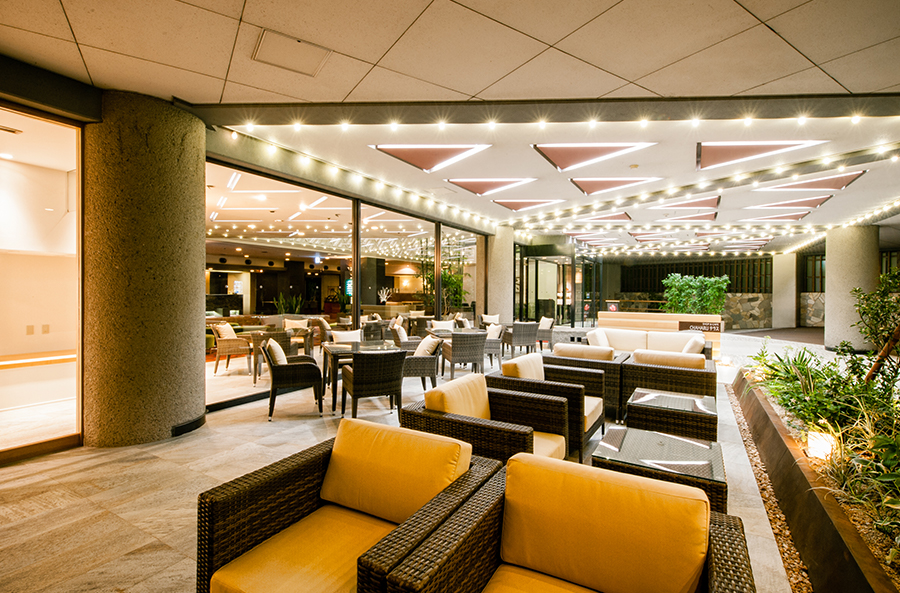 CHAHARU terrace is a lush green space.
You can enjoy tranquil tea time while looking at the natural garden, designed to look like a thicket.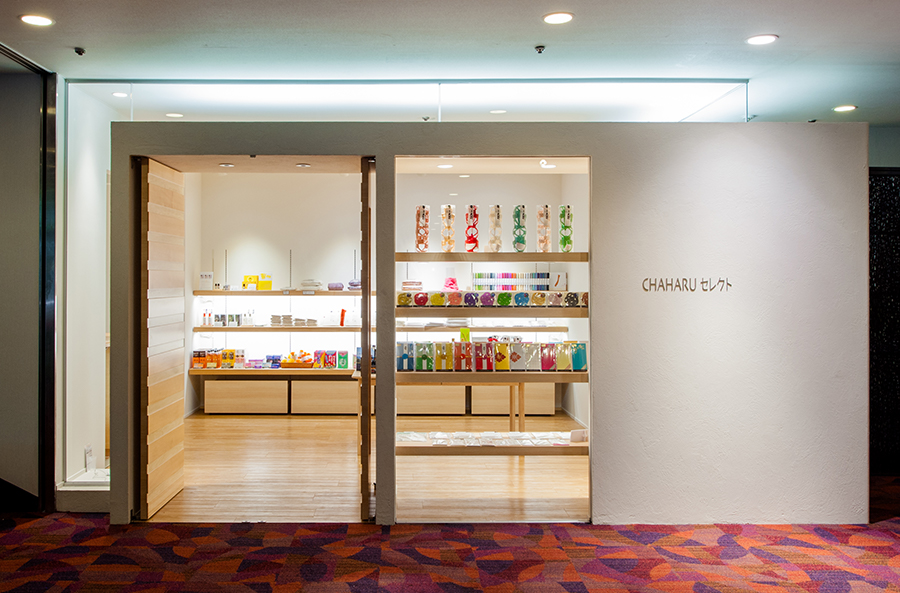 CHAHARU SELECT is a select shop that offers CHAHARU select items and original goods, including excellent snacks and local specialties as souvenirs. Since home delivery service is accepted, you can enjoy shopping without worrying about extra luggage.
Opening hours

7:00 to 22:00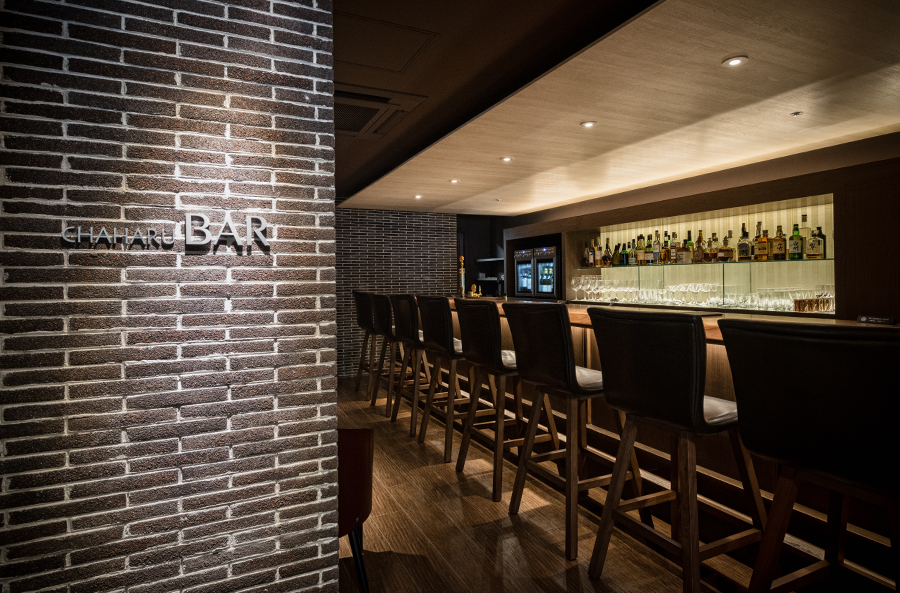 CHAHARU BAR was opened in July 2014. The entrance is the façade seen on the right of the front lobby. The bar has an old-fashioned and evening atmosphere. You can order wine glass by glass from the precious wine collection in the wine server that rests on the counter.
Opening hours

20:30 to 24:00 (23:30 L.O.)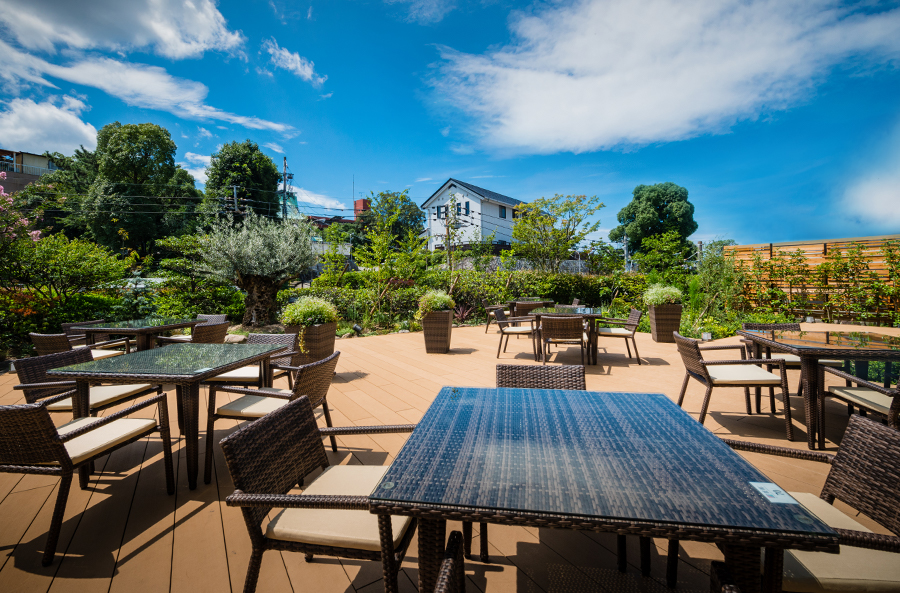 From HARI the White Garden, where white flowers bloom each season, can be seen.
A gift from Spain, and the first in western Japan, the 250-year old olive tree has a commanding presence in the garden. This powerful tree is a symbol of the history and newness of the hotel.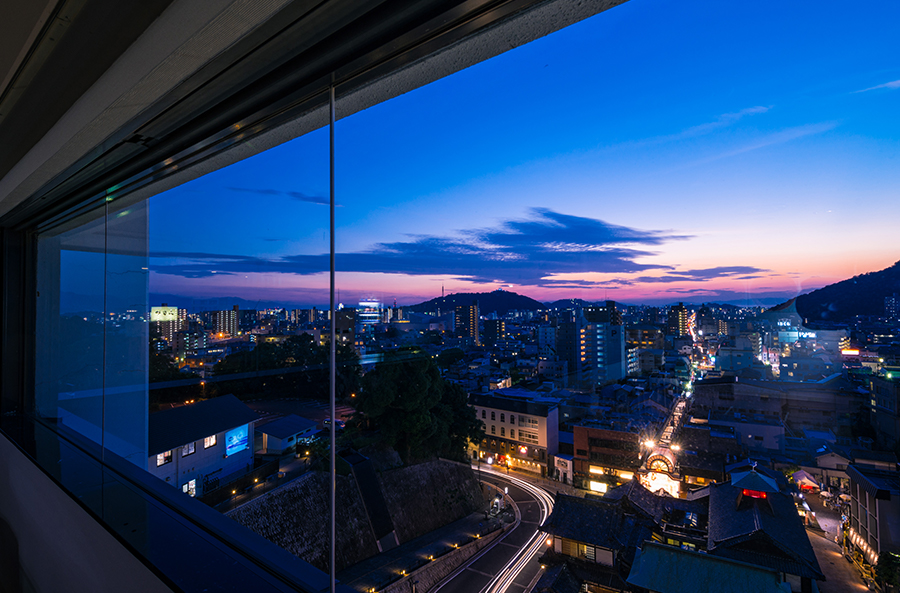 After bathing, you can take a break at the observation lounge overlooking the castle town. The splendid night view, as if studded with colorful jewels, can be seen only here. During the day, Matsuyama castle and the Seto Inland Sea can be seen in the distance. At night the main building of Dogo Onsen is beautifully illuminated.
The cold water that is used after taking a bath as well as sightseeing brochures are prepared here.